In this guide, we're going to get into the nitty-gritty of what you need to know and do to find a good seller on Fiverr. I'll mention here at the beginning that I've been both an active buyer and seller on the site for close to seven years. So, these Fiverr tips for buyers are based on my own personal experiences with the platform.
The Fiverr Evolution
Fiverr is definitely a big boon for small businesses and self-employed professionals in need of a wide range of professional and creative services, particularly those who are working with limited time and/or money.
But at the same time, the Fiverr of today only vaguely resembles the Fiverr of old when all gigs were just $5 a piece. The platform has grown exponentially across all metrics. Just consider these stats from the end of 2019:
Revenue in the fourth quarter of 2019 was $29.5 million, an increase of 43% year over year.
Active buyers as of December 31, 2019 grew to 2.4 million, compared to 2.0 million as of December 31, 2018, an increase of 17% year over year.
Spend per buyer as of December 31, 2019 reached $170, compared to $145 as of December 31, 2018, an increase of 17% year over year.
It's recent IPO last year has powered a flurry of platform and service changes, and these changes are certainly driving the increase in revenues. But, not all of them are in the best interest of its users– not the sellers and not the buyers.
Just keep this in mind…
Finding the Right Sellers on Fiverr When You Don't Know Where to Start
That said, there are many sites offering their own collection of "Fiverr tips for buyers." In this article I'm going to show you my process for getting a good seller; not just a list of tips.
So, let's jump right in with…
Step 1: Realize How Fiverr Works
If you've never bought anything on Fiverr before, then landing on the site may be a bit overwhelming at first. According to the most recent official numbers, there are approximately 255,000 active sellers from over 160 countries across the globe offering products and services in over 100 categories on the site.
While there is a handy search function, the results you see are powered by Fiverr's internal algorithim that lately seems like it's designed to increase revenues first, and balance the needs of buyers with sellers, second.
One of the first thing you may notice is that many of the gigs are labeled with one of the following titles: Level 1 Seller, Level 2 Seller, Top Rated Seller, and finally "Pro Verified."
The first three are based on Fiverr's newly updated "level system." On the platform, levels are determined in a rolling 60-day basis and are updated every month. If seller is a "Level 2" it means in the past 60 days, he or she has responded to 90% of all inquiries within 24 hours, has successfully delivered 90% of all orders (instead of canceling them), and has delivered at least 90% of these orders on time. The seller also has to maintain a 4.7 or higher star rating.
Those with a "Pro Verified" label are sellers who went though a formal a vetting process.
A couple of points to keep in mind:
Due to the continual updates, many sellers move up and down levels frequently- especially those who are only on the platform on a part-time basis and have a smaller sales volume. A lower level (or no level at all) is not always an indication of the quality of the work you'll get.
"Pro Verified" sellers are those who can visibly demonstrate their expertise online and have worked with known brands. Sellers who don't generally work with brands or who for whatever reason are choosing to work under an alias will have a hard time qualifying for this designation.
Step 2: Be clear about what you want and need
This is going to help you quickly narrow down your options. Here are three questions you should answer:
How specialized is the work? How much training or expertise is necessary for a seller to properly complete the job? The greater the desired technical, professional or creative ability, the higher will be the cost in general.
And this brings us to…
What is your budget for the project? How much can you afford to spend? Keep in mind that the total cost includes Fiverr's service fee of $2 on purchases up to and including $40, and 5% on purchases above $40.
By when do you need the work? How long can you wait for the job to complete? Is this a job that may require modifications, such as anything design-related? If yes, then keep this mind when looking at delivery times.
Fiverr Tips for Buyers: Knowing What to Look For
Step 3: Do research and create a list of potential sellers
Fiverr recently upgraded its search functionality allowing buyers to significantly customize the results they get along various dimensions, such as price, location of the seller, sub-category, delivery time, and other key characteristics.
As you begin to click on gig description pages, you should note a few things:
An Image and, often an introductory video
The text of gig description
In some types of gigs, there are samples of work from previous projects on Fiverr
Reviews from previous buyers.
If your budget is very limited, then you'll specifically be looking for new, lower ranked sellers who are trying to build up their reputation on the site. You can scroll down on the gig description page to see when they joined Fiverr. A long-time, top-rated seller with a large number of good reviews will probably complete your project well. But, sometimes a new seller can also give you good results, on occasion even better than the more senior seller.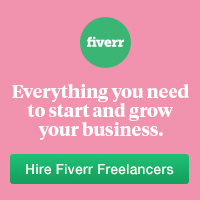 There are some clues to look for that, when taken together, can give you an idea of the seller's seriousness and abilities:
What image is being used for the gig? Did the seller take the time and effort (or invest a little money) to put up a clear or eye-catching header?
How does the seller describe the gig? Is there any "personality" in the description or does it just include a generic description of the tasks to be done?
How does the seller describe him or herself? Again, is there any "personality" there?
What do buyers have to say about this seller and his or her service and work? Don't just focus on positive reviews, either. The first thing I do when I'm looking for a seller is check out their negative reviews (if they have any). I'm not being cynical. Instead, I want to see what caused the negative rating and how the seller attempted to avoid it (Usually, sellers will explain the situation in a responding comment). Then, you can look at the positive comments and see if there are any common themes.
What is the seller's average response time? A response time of three or less hours is a good sign that the seller is available to answer questions and other inquiries.
Step 4: Reach out to the sellers on your list
Now is the time to actually get in touch with potential sellers. Unless, you are in need of a generic service, then it pays to take the time and effort to send them a message. This is your opportunity to introduce yourself and what you are looking for. If you are in need of a big or on-going project, then you can also ask if they are interested in taking it on.
By their response, you can get some clarity about the kind of service they would be offering. You can also ask to see job samples.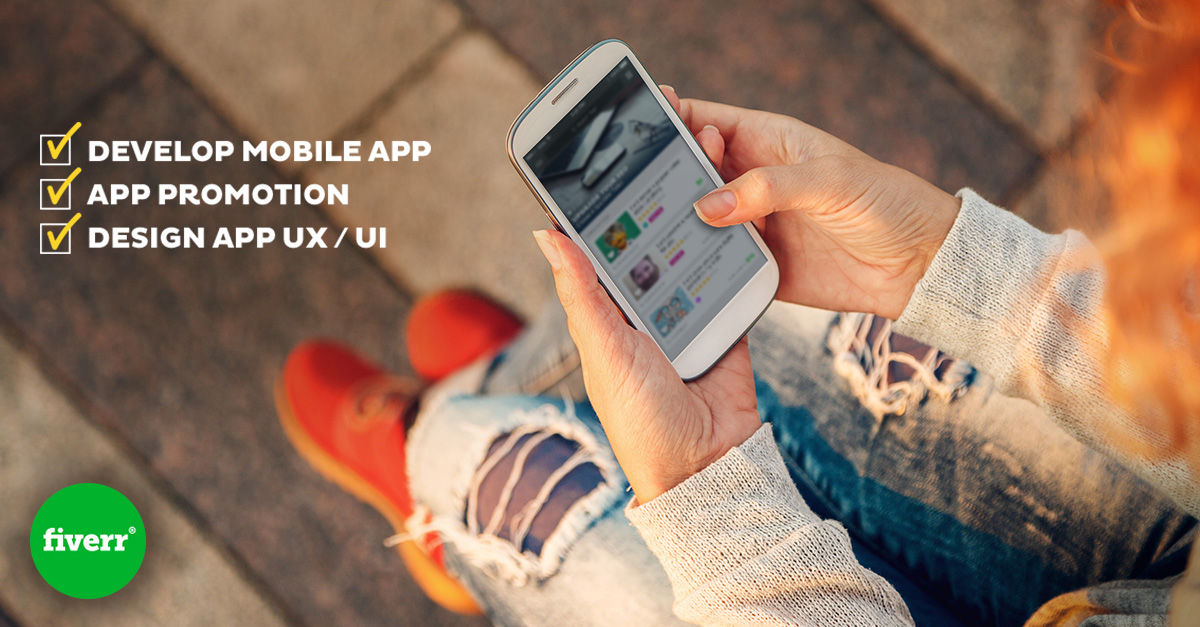 One word of caution, though, don't exhaust yourself or your sellers with an excessive amount of questions, check-ins, and "suggestions." At some point, you just need to step back and let them do their job.
A final note about Buyer Requests…
Unless you want a specific and specialized job stay away from Buyer Requests. I know it may seem easier, but it has the potential to create more headaches. Here's why….
After placing a request, offers will start pouring in, and you'll soon get an email from Fiverr with a selected list of "top offers".
First off, don't just choose one of those "selected" offers. Fiverr picks them according to their internal, automated algorithm, and they may not be the best fit for your needs.
If you still want to try this route, then when posting a request make sure to add a secret word in the project description and ask sellers to mention it when making an offer to your request. Most likely at least half of respondents will leave it out– which tells you they didn't even bother to read the job description. This will help you weed out people that haven't actually read the request and go with the most motivated sellers.